What is going on guys today, we're checking out the 1MORE True Wireless ANC earbuds.
I'm going to go out on a limb and say, these could be the best active noise canceling, true wireless earbuds on the market. But before we jump into the details on these guys, if you don't know who I am, my name is JDubb, and I'm here to help you guys make a better tech buying decision. If that sounds cool to you, consider subscribing to the channel. Now with that said, let's check them out.
Did you know you can also watch this review on my YouTube channel here?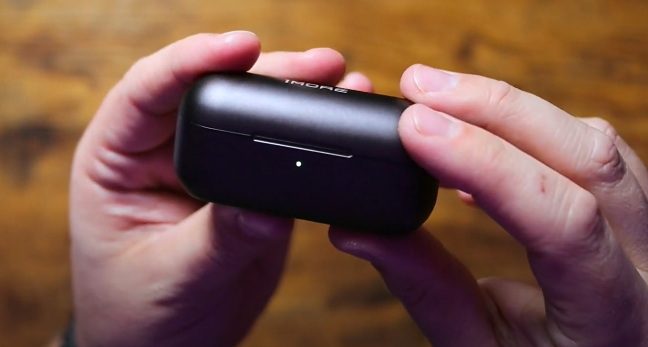 Now, as we usually do, let's kick it off by talking about the design of the case and the earbuds. Now the case itself is a nice kind of semi-gloss outside with a very nice rounded shape all the way around. It's a very clean looking shape. Now what they did on this, as well as they added a rubberized bottom, which gives it kind of slip grip know kind of slip protection there. This just adds an extra little bit to that premium feel.
On the front, you do have a single LED, which shows you the current charge status. You have a USB C charging port on the back of the case as well. Overall it's very clean and rounded so its going to slip in and out of pockets very easily.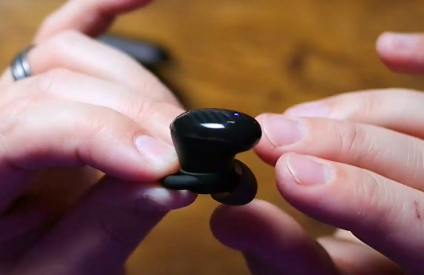 Now the earbuds themselves are also very well designed. They're a little bit bigger than a standard earbud and stick out a little bit, but in comparison to other active noise-canceling earbuds on the market, they are quite a bit smaller.
They have silicone gel ear tips, as well as silicone loops to help secure them in your ears. Even if you're active, working out at the gym, or even running. The 1MORE ANC's are locked in.
When it comes to controlling the earbuds, you have two options. The touch controls, which are used for chancing active noise cancellation levels, as well as activating your passive audio mode.
The button (second control option) on the back is for skipping tracks, play, pause, answering phone calls, and all of the other functions. You end up with a hybrid model of control which is pretty uncommon. 1MORE did an absolutely fantastic job on this design feature.
Now let's break down the features because the 1MORE true wireless ANC's are jam packed with all the good stuff.
A2DP and aptX
Bluetooth 5.0
THX-certified sound
USB-C charging with quick charge
15 minutes on the charger gives you two hours of battery life on a single charge.
Wireless charging at 5W.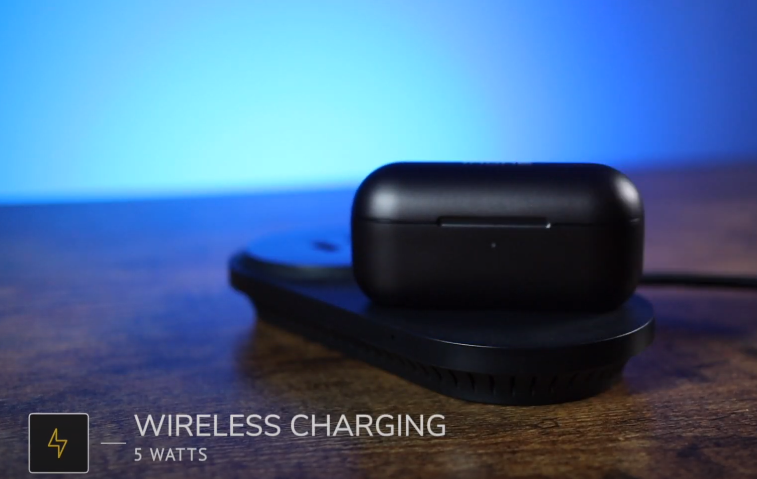 Before we move on since we're talking about charging and battery, life in my testing I got 6 hours of listening time on a single charge ANC turned off and 5 hours and 15 minutes ANC turned on. In my opinion, that's a pretty solid offering.
Now let's talk about one of the most (perhaps the most important part), how did they sound now?
Again, THX has certified these earbuds and you can hear it! The 1MORE ANC's have two drivers, a balanced armature driver, and a dynamic driver making these a dual-driver pair of earbuds. Now the great thing about that is you have drivers that are designed to focus on different parts of the audio spectrum.
Upfront I will admit that these are not the "bassiest" pair of earbuds you're going to find on the market. 1MORE chose not to go that route. They aren't looking for that deep thrumming base, right. What they've done here is tuned the audio for a clean sound in every genre of music, movies, games… it's a true audio experience.
Now last but not least let's talk about active noise cancellation because 1MORE went one step above the rest. As I stated earlier, I believe that these could be the current best active noise canceling pair of earbuds on the market, why?
They absolutely remove background noise on the first level of active noise cancellation… yup… I said first level, because you get two levels of active noise cancellation on the 1MORE ANC's.
Stage 1 ANC is their best active noise cancellation. Consider airplane noise gone. Bus background noise, gone. Family at home while working… gone. The noise reduction is simply fantastic.
With stage 2 ANC you bump that noise cancellation down a bit similar to what you would have experienced on other pairs of ANC earbuds. Solid ANC for sure, but a lower grade level of active noise cancellation where you still get a little bit of the background noise. Some people don't want complete silence all the time.
As with any respectable pair of ANC earbuds you also get passive audio mode, which also works great and ranks up there as the best experience I have had. You get solid sound passthrough from the outside in, so when it's your turn in line at Starbucks, you are all set to order without that awkward "I can't hear you" moment.
1MORE is checking all the boxes when it comes to active noise cancellation.
At the end of the day, I think you can probably guess where I land as far as the verdict on these. I don't know of a better pair of earbuds that have active noise cancellation even in the premium tier right now on the market.
They check all the boxes for a pair of wireless earbuds: sound, battery life, ANC, design, wireless charging, touch controls… they've just gone above and beyond.
What do you think about these? I'm curious to know, let me know in the comments section below.
You can learn more and order some from 1MORE directly here, and use code: DUBB10 for an additional 10% off!